Other Batteries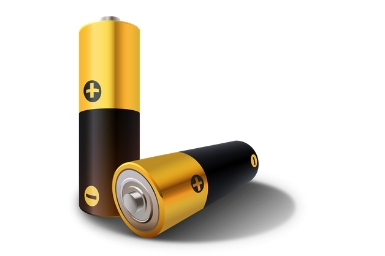 We stock, or can get, unusual replacement batteries for all types of equipment for nearly every manufacturer.
We have a wide variety of special use batteries including rechargeable NIMH & NICD batteries, watch, coin, and button cell batteries. We also stock a selection of battery chargers and cables for all types of applications. We will custom build battery accessories to fit your need. We also have rechargeable battery boster packs and can special order almost anything you need. If we don't have it in stock we can get it!
Below is a list of many battery sizes we stock, or can get. If you don't see your battery here please call us and we will find a battery for your needs.
4.5 VOLT ALKALINE / PC133A
4-5A-1000
4/5 SUB C 1200 MAH
411 Replacement Battery
WELCH ALLYN
WELCH ALLYN-ORANGE
CELL-NI-MH-A
A21/A133 4.5 Volt Alkaline Battery
A24PX/532 3 Volt Alkaline Battery
NIMH AA 1800 MAH
AA NIMH 20PK
AA NICAD BUTTON TOP
1.2 Volt, 300mAh NiCD AAA Battery
AAA NIMH
C CELL NICD
C NiMH Rechargeable Battery
3.6 Volt 80 mAh 2 Pin NiMH Battery
Replacement AT&T
Lucent Technologies 615 Terminal Battery
Panasonic 3 Volt BR-2/3A Lithium Battery
Varta 3 Volt CR1/2AA Lithium Battery
Powerizer D NiMH Rechargeable Battery
D NiCD Button Top Rechargeable Battery
6V 1/2 STICK 2500MAH
6V STREAMLIGHT
3-6 SUB C STICK 1800 MAH
D NIMH BT
Replacement Dog Collar Battery
TRI TRONICS Battery
STREAMLIGHT Battery
Maglite Flashlight Battery
iRobot Roomba 400 Series Replacement APS Battery
RAZOR
SUB C 2100 MAH
MAKITA 9.6 VOLT
OXYRIDE AAA Battery
OXYRIDE AA Battery
SUPREME BUTTON TOP
LITHIUM CELL SPECIAL ORDER
AST Power Exec EL Clock
D CELL NICD 5000 MAH
6V STREAMLIGHT Battery
C LITHIUM 3.6 Volts
18V DEWALT XR+ REPL.
WELCH ALLEN
SONY Battery
MOTOROLA
P10/P50/HT10/P60/HNN904
MINITOR III
PORTA POWER 250